Celtic binding love chain wedding band
Celtic binding love chain needs no explanation if you have ever loved an Irish, Scottish, Celtic, Nordic, Viking man or woman! You KNOW! Their love is like a chain that binds in, around, through and over. Space but no space. Joined but apart. Each knot pulled tight in commitment to hold together. No matter what. The tighter it is pulled apart, the stronger the knot. You know...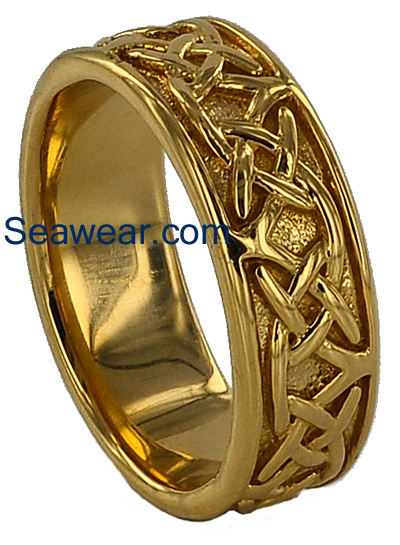 The chain of love wedding band is 8mm wide and 2mm thick. Highly polished with the background of the knots slightly textured, but still polished. This was a size 10.5 and weighed 10.2 gms. Each is made to order using the ancient lost wax casting method. The ring is cast to size and is one perfect piece of gold. It is not cut and soldered or stamped out on a mill.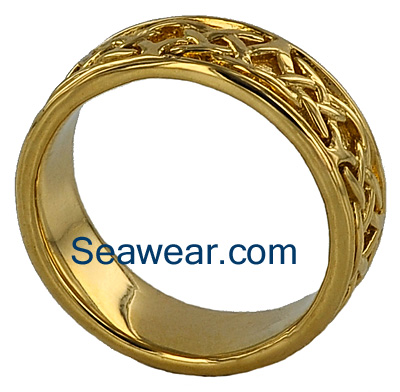 It will take 3-4 weeks to be completed at the Seawear studio. The process of this particular ring was documented below. Size 9-12 is $995.00 in 14kt
You want a snug fit as the ring is heavy and you do not want it to fall off. The ring cannot be re-sized without ruining the pattern.
#CBLCSW - $995.00
Making your Celtic wedding ring
You can go back to Celtic wedding rings