Celtic Love Knot Band Ring

These Celtic love knot wedding rings are hand cast and finished at the Seawear Studio. Sizes shown are in stock now for immediate delivery. Making any other rings to size will take 3-6 weeks depending on time of year.
The rings are done in the old world style of lost wax casting and not stamped out or rolled on a press to give the pattern. You will find these Celtic love knot wedding rings are thick and heavy. The width is 5mm and the thickness is 2.5mm. The Celtic Love Knot is also known as a pretzel knot!
The entire ring is hand polished to a brilliant dazzling shine and topped with platinum rouge for final polish.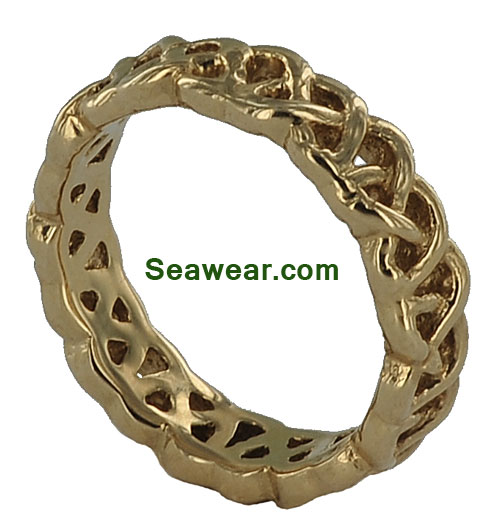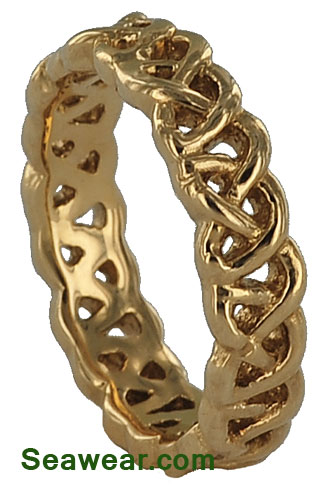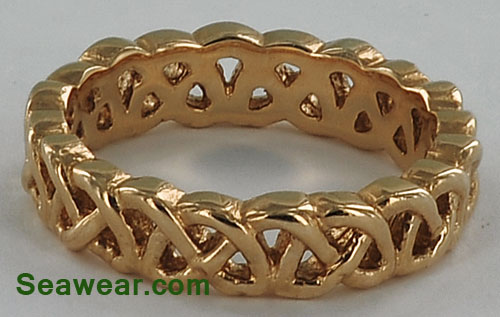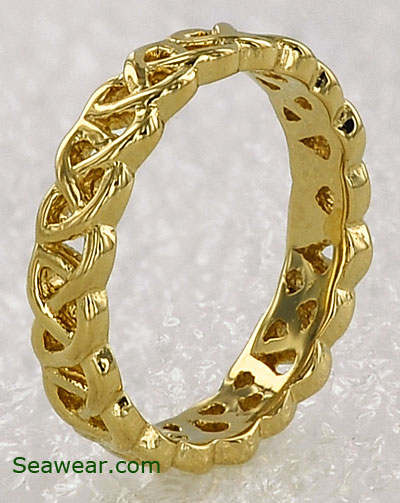 #Celtic Love Knot Ring - SWRCLK
Size 4.5 @ 5.5grms $425.00
Size 8.5 @ 6.5gms $495.00
Size 11.5 @ 5.8gms $445.00 (polished more)
Only sizes listed are avaiable in stock
You can go back to Celtic wedding rings