Four leaf clover ring
#SHAM5509 - $225.00 as shown
Four leaf clover Irish ring just for fun! The four leaf clover is 9mm or 3/8" from the bottom of the stem to the top of the leaf. The band is nearly 2mm wide and tapers from 1.5 to 1.25mm thick. Pinky ring, thumb ring or any finger ring! This model is just over size 6.5 and weighs 2.9gms. These are stocked in size 6.5 and can be easily sized up or down by any jeweler. Having the ring cast to a specific size will increase the cost and time. The ring is available in yellow, white, rose or green gold; 18kt palladium white gold or platinum. Allow 2-4 weeks for yours to be made. These are Irish designed and American made!
You can faintly make out the central vein of each leaf.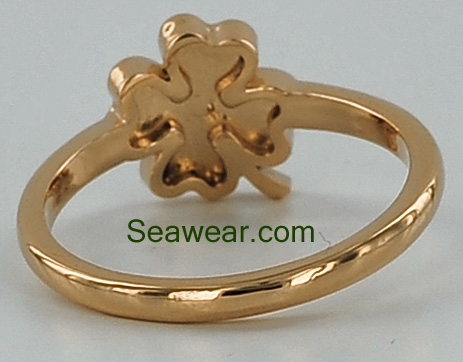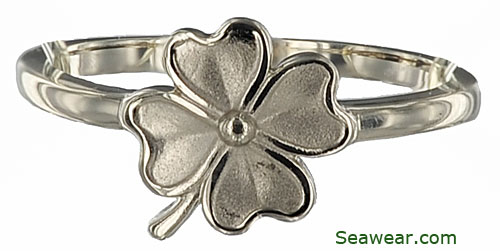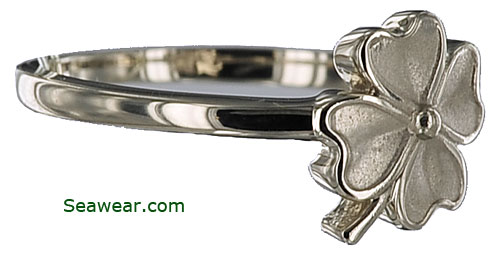 14kt WHITE gold as shown, stock size approximately 6.5
#SHAM5509wg - $230.00
Above four leaf clover ring can be seen in this batch of newly cast rings. Just completed 36 hours of extra fine walnut shell tumble and on to the hand polishing.
Back to shamrock jewelry