Eternity wedding band
This Celtic woven eternity knot band is of a lightweight design. 7mm wide, 1.5mm thick and this size 7 weighs 3.9gms. Best suited for a small hand that is not doing heavy duty physical labor with the hands!
Irish designed and American made. Allow 3-4 weeks for yours! 14kt, 18kt, white gold, rose gold, green gold, 18kt palladium white gold or platinum are all available. These are NOT able to be re-sized once they are made so be 100% of your size. There are no returns or exchanges as each is custom made for you.
Prices start at $395.00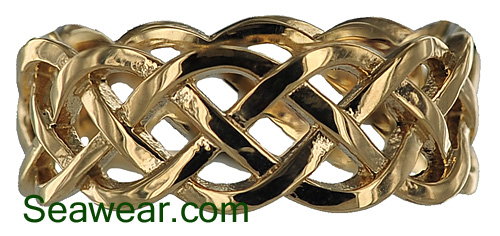 Evenly spaced eternally around the band with pierced cut out background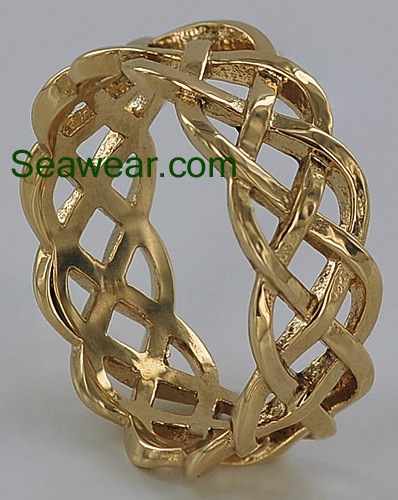 1.5mm thick
#CB4395
$395.00 ~
Above Celtic woven eternity knot band can be seen in this batch of newly cast rings. Just completed 36 hours of extra fine walnut shell tumble and on to the hand polishing.
Back to Celtic wedding rings