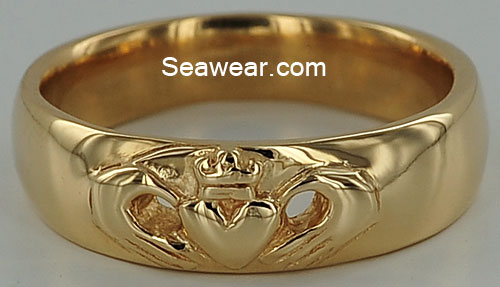 Claddagh wedding band model #1101
Designed with the theory that less is more. Simple, basic, heavy Claddagh wedding band. Made in USA by Seawear.
Designed as a Claddagh wedding band/ring to be worn for a lifetime, comfortably!
The wedding band model shown is size 10 and weighs 8.1gms in 14kt natural yellow gold
Size 6-8 $645.00

Size 8.5 to 10 $695.00

Size 10.5 to 12 $755.00

Size 12.5 to 14 $825.00
Please be accurate when ordering your ring although it can easily sized by any jeweler. It is a thick and heavy band and will cost more than you expect to size! Each is made to order so allow four weeks. It may take longer between October through January.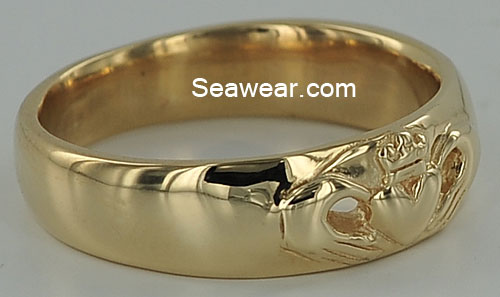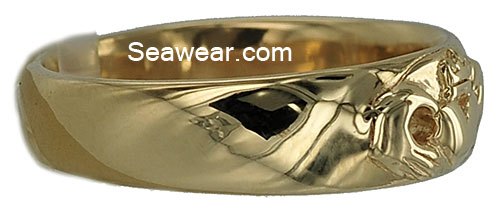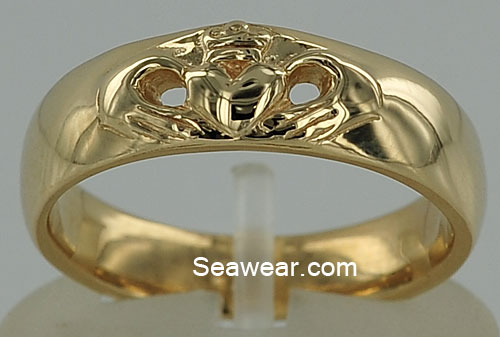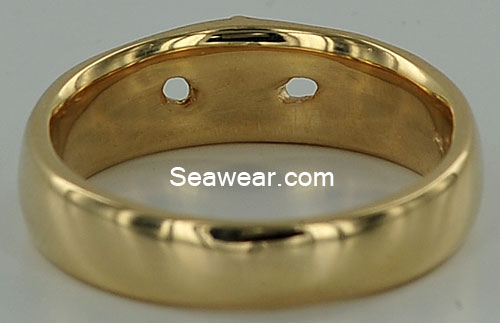 This is 14kt white gold, the casting grain is imported from Canada, there is no rhodium plating. It is very white. This was a size 8.0 (USA) or P+ for Ireland/UK. It weighed 7.5gms.